[av_textblock size=" font_color=" color="]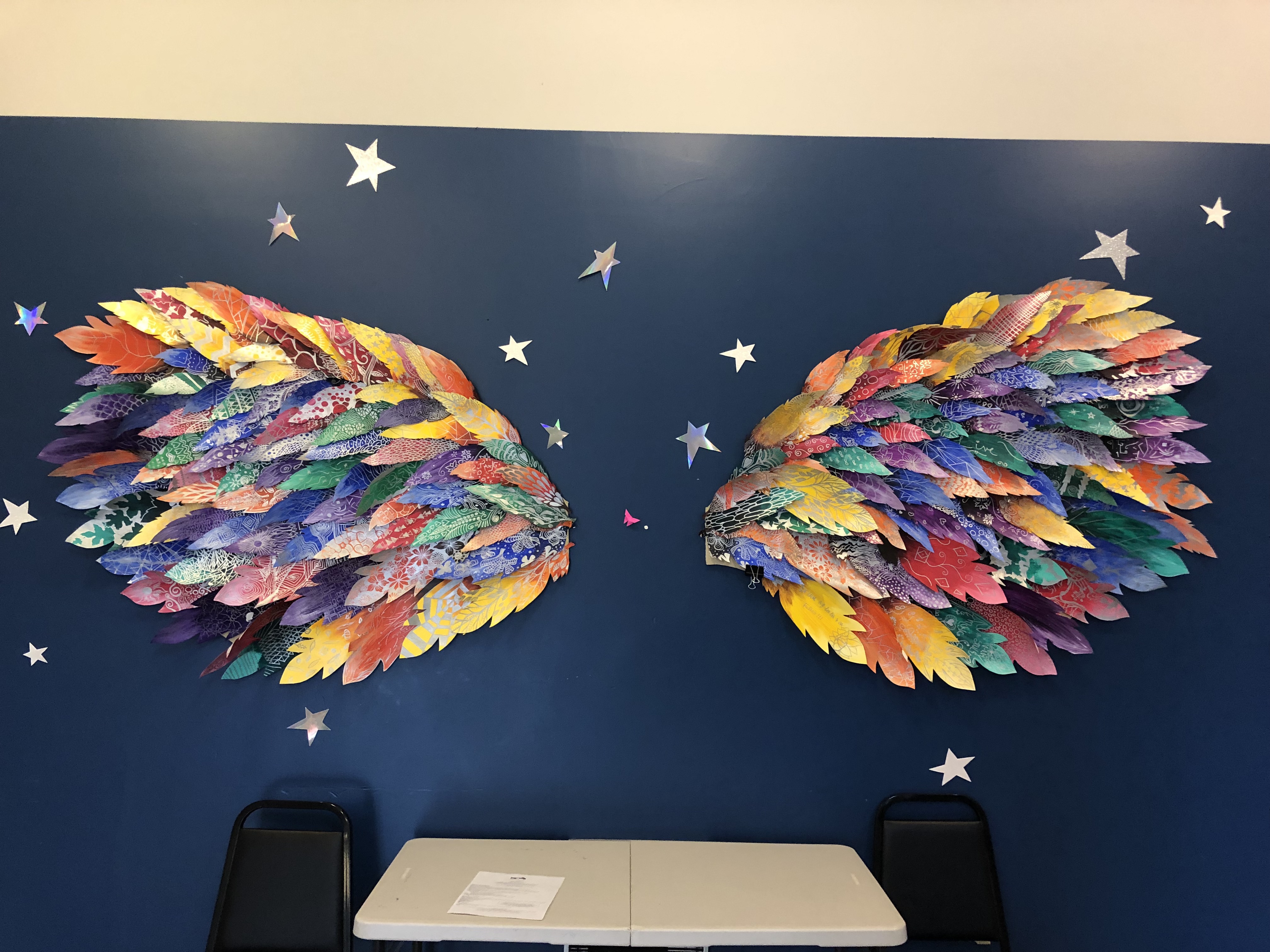 An art assignment not only transforms a space, but it inspires an entire school community.
Creative Arts Coordinator Maryanne Lombardo came up with a clever project for her students – wings! Students were given the opportunity to decorate individual paper feathers which would be used to create a set of wings.
Ms. Lombardo came across this idea of wings made of individual paper and painted feathers in an online art education community. She could see that this would be colorful,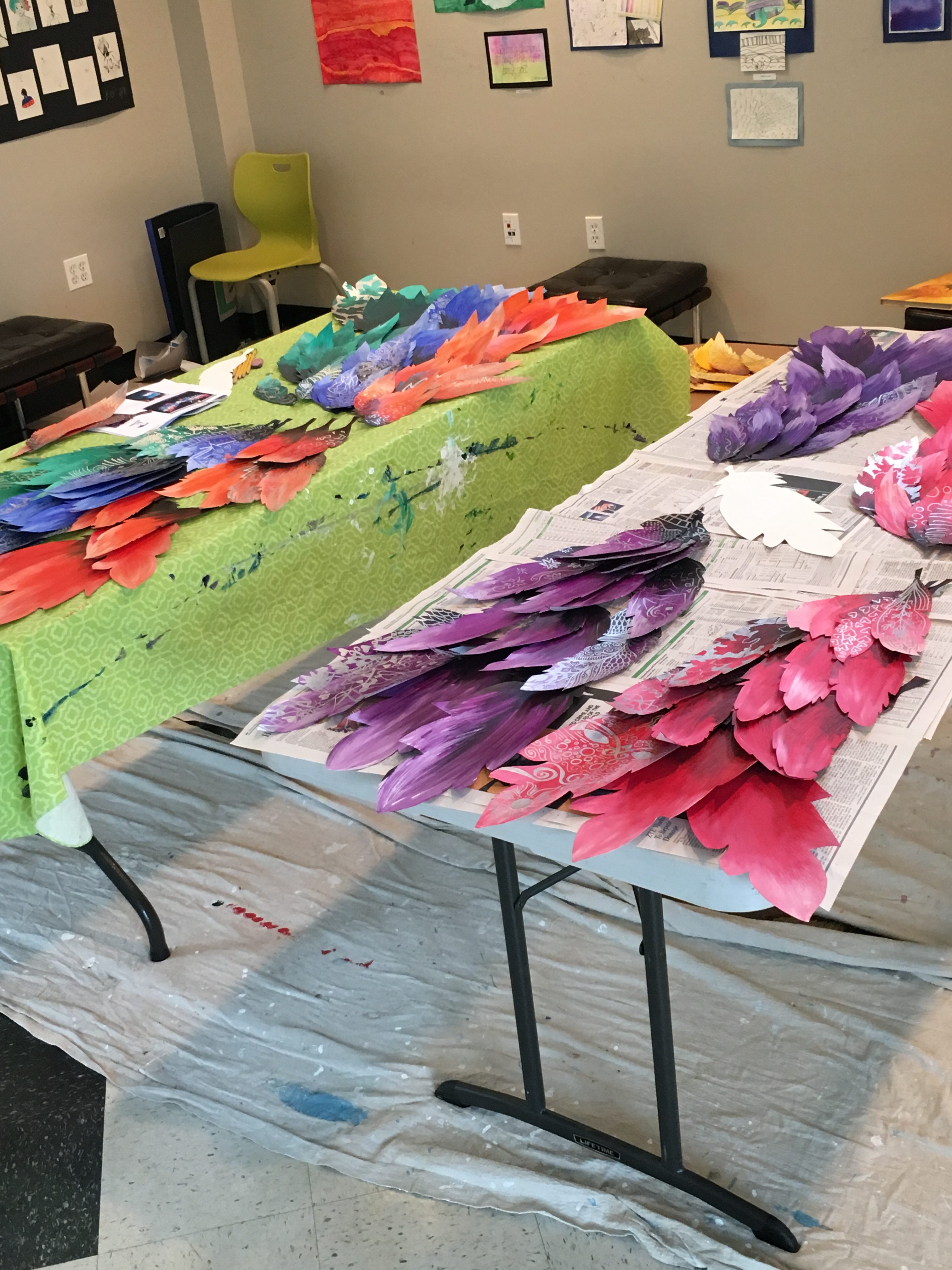 bold and interactive, and also seemed so appropriate for our community where we are helping students to 'find their wings' and to support/lift each other up and dream big.
Wings can signify so many things and that will be left to individual interpretation. Ms. Lombardo suggested several concepts to students: having dreams and moving towards them;  needing the support to break free from things that hold us back; exploring; going far; experiencing freedom, etc.
"I was encouraged to pursue the mural by Jon Neiderman, Media Arts teacher and greatly assisted throughout the process by Charlie Mannino, Ceramics teacher. It was a labor intensive process with a few weeks of tracing and cutting out feathers, then painting them and tinting and shading them and, finally, encouraging all creative arts students – and the entire Summit community – to stop in the art center to decorate 'their' feather(s) with silver sharpie images/patterns/etc.," said Ms. Lombardo.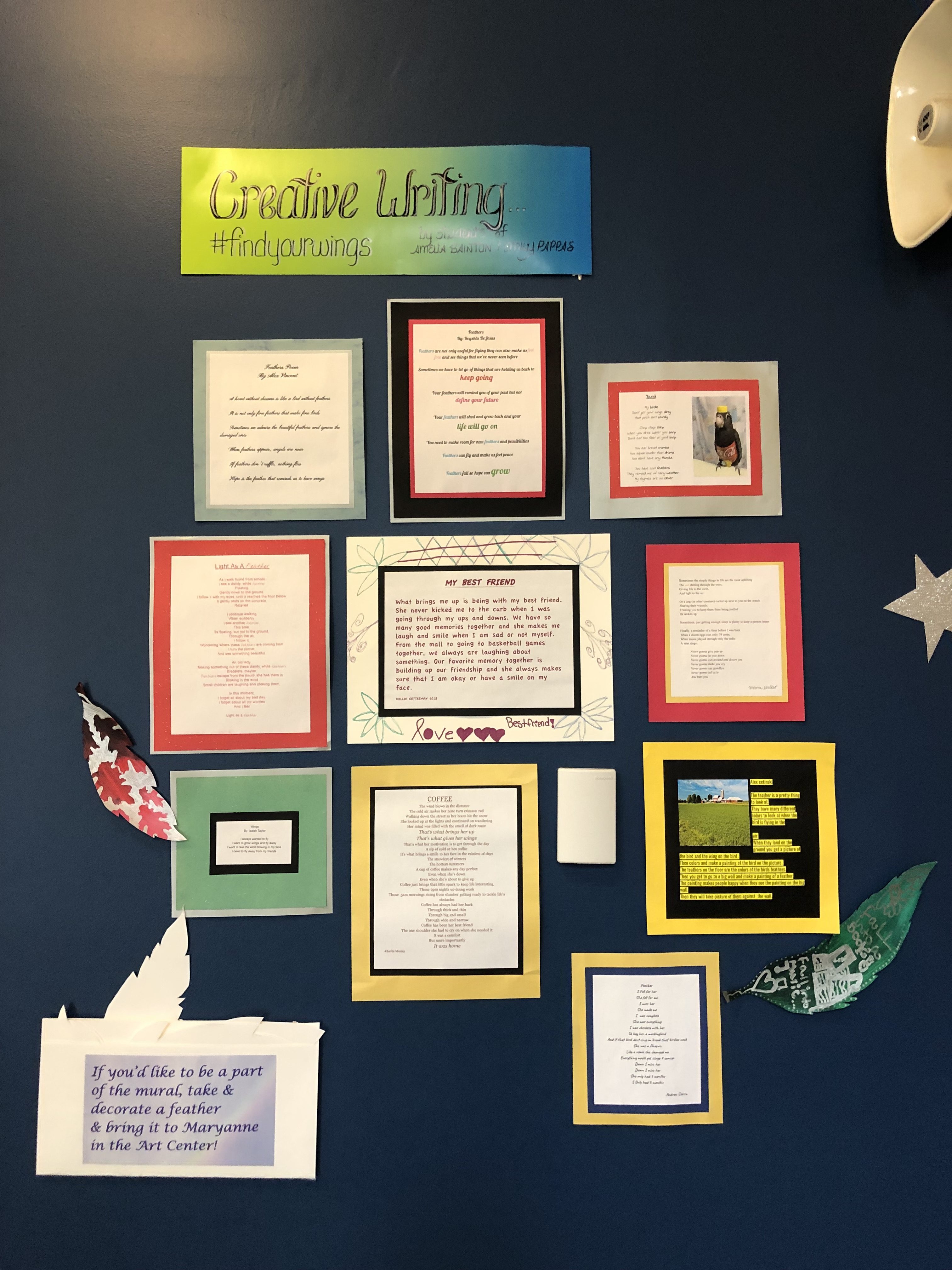 There are many feathers, so the decorating portion really took a long time! Overall, 50+ students and staff have taken the time to be a part of the mural.
This project also inspired creative writing. Poems and inspirational quotes about wings are on display for all to enjoy. Feather cut outs are available for inspired visitors to decorate next to this impressive creation, making it a continued work in progress.
[/av_textblock]
[av_one_full first min_height=" vertical_alignment=" space=" custom_margin=" margin='0px' padding='0px' border=" border_color=" radius='0px' background_color=" src=" background_position='top left' background_repeat='no-repeat'][/av_one_full]